B2B Car Intermediary
Are you looking for a B2B car intermediary? Then FS4Trading is the car mediator you are looking for! FS4Trading mediates in the purchase and sale of new and used passenger cars and commercial vehicles throughout Europe.
Car mediation: a profession in its own right
Importing and exporting new and used passenger cars and commercial vehicles from Europe is a specialism that requires your full attention. Within the automotive sector, companies often lack time, knowledge and focus for this. FS4Trading distinguishes itself through years of experience within the European automotive industry. Our transparent working method is designed to meet the wishes of our customers.
B2B Purchase mediation
In times when margins are under pressure, good purchase mediation is essential. FS4Trading relieves you as a customer in this area because we know exactly which companies we should and should not work with. We select these partners through our selection process. We distinguish ourselves by our import specific knowledge and our extensive network, which consists of all the connections needed to carry out the entire import process. Because there are no other intermediaries, your margin will be increased.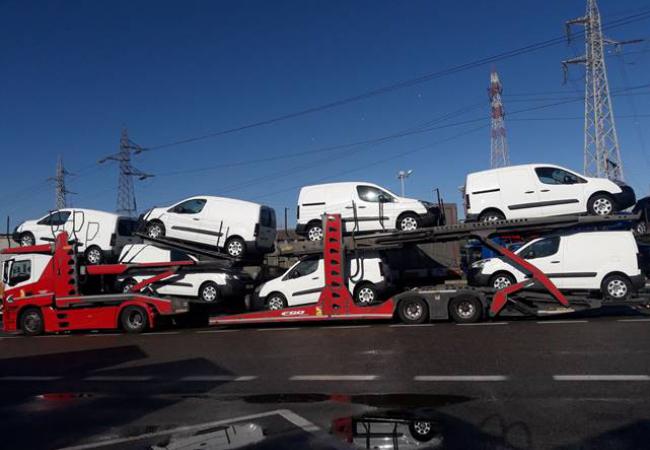 B2B Sales mediation
Each country within Europe has its characteristics and preferences when it comes to car trading. For a supplier of cars and commercial vehicles, this sometimes makes it complicated to find the right market for their fleet. FS4Trading has been active as a B2B intermediary in the European automotive market for over 4 years. Because of our experience with customers from all over Europe, we can facilitate the supplier in the right way. For both new and used passenger cars and commercial vehicles, we search for parties interested in your offers. In addition, we support you in the sale and export of your fleet.
Learn more about B2B car mediation
Wondering what we can do for you or would you like to know more about FS4Trading and our services? Don't hesitate to contact us. Call us on +31 (0)10 307 4545, send an email to contact@fs4trading.com or fill in our contact form.
Fully transparent
Clear communication
Simplicity and speed
We take care of you completely
Fixed rate agreements
You only pay after delivery